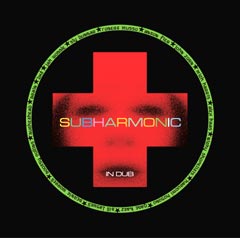 THE LOW DOWN:
Bill Laswell, bass player, composer, arranger and seminal music producer, was born 12 December 1955 in Salem/Illinois. His incredible contribution to music, and electronic music in particular, has made Bill Laswell one of the most influential musicians and producers of the late 20th and early 21st centuries. One of the first big milestones in Bill's career came in 1983 with the world-wide success of "Rockit", a song he co-wrote and produced for Herbie Hancock. The song hit the charts and catapulted Bill Laswell from the New York underground scene, transforming him into a sought-after studio musician and producer. He subsequently played and produced for Laurie Anderson, Gil Scott-Heron, Peter Gabriel, Mick Jagger, Yoko Ono, Motörhead, Iggy Pop, The Ramones and many others. In the "Big Apple New York City" at the beginning of the 90s Bill Laswell and producer John Matarazzo founded Axiom Records (Nothing is true - everything is permitted) and the subdivisions Subharmonic and Strata, which soon released a number of albums, many strongly influenced by Laswell's growing interest in electronica – from Detroit techno sounds to ambient, but also jazz, folk, funk, metal and dub.

The ultra-essential "Sunharmonic in Dub" double CD, issued on Collision, features illustrious guests and a bunch of Bill Laswell's compadres from former times presenting hypnotic dubs, coloured by funk, rock, jazz, ambient and worldbeat.
It's nigh-on impossible to pin this album down and tuck in a specific corner, but the impressive list of musicians credited says it all: Bernie Worrell, Bootsy Collins, Buckethead, Brain, DXT, Jah Wobble, Sly Dunbar, Robert Musso, Anton Fier, John Zorn, Mick Harris, Alex Haas, Nicky Skopelitis, Haruomi Hosono, Gabe Katz (Blind Idiot God)…to name but a few!

Together, they've created a fascinating fusion; the results of this musical melting pot are truly delectable:
… wild, rough free jazz–metal with acoustic guitars lifted from smoochy ballads meet cool jazz funk, space reggae and dub…
…deeeep dubs flow into languid, drawn-out soundscapes, spiced up with disconcerting percussion noises…
…subliminal frequencies create threatening moments, dispelled just in time by mushrooming trance crescendos…
… echoey spaces, the sound of running water, the billowing screech of jets and the rising frequency of nervous bits and bytes…
…guitar-god riffs rock with galactically heavy, crashing drums, melting into funk, hip hop, scratching and space bass…

A distinctive, perfect blend metamorphoses into an avant-garde dub conglomerate.
SUBHARMONIC IN DUB.

Label: Collision (cause of chapter 3)
Catalog #: CCT3001-2/1
Formats: 2xCD/LP vinyl
File Under: Reggae, Dub / Bill Laswell
CD UPC Barcode: 673795000120
LP UPC Barcode: 673795000113
Release Date: 25.04.2005
CD Box Lot: 25

KEY SELLING POINTS:
• Double CD for a price of One CD with 150
Minutes Playtime and 16 tracks in total.
• Longplay Vinyl (180 Gramme, 350
Gramme cardboard-4colour sleeve,
paginated and strictly limited to 1000
copies) with
• All Tracks Remastered on Sonic Solutions
Mastering Service
• DOCD / Vinyl comes with comprehensive
linernotes by Bart Platenga

TRACKLISTING:
CD1
01. Praxis – Matatron :
Wake The Dead 3:41 #
02. Praxis - Warm Time Machine/
Low End Transmission/
Over The Foaming Deep 4:07 #
03. Automaton – Asiyah Dub
(Blinding The Starry Yes Of God) 10:59
04. Praxis – Cold Rolled / Iron Dub 6:16
05. Divination – Agrippa 6:39
06. Painkiller - Morning Of
Balachaturdai 14:31
07. Praxis – The Hook 6:12
08. Divination – Dream Light. 9:53
09. Divination – Divination One 3:40 #
10. Praxis - Inferno/Heatseeker/
Exploded Heart 9:19

CD2
01. Automaton - Astral Altar
(The Gateway Of Legba) 11:39 #
02. Cypher 7 – Dead Drop 17:29
03. Divination – Illuminoid Assassin 15:59
04. Web – Transfer Complete 17:02
05. Automaton -
The Terran Invasion Of Alpha Centauri
Year 2794 11:20 #
06. Death Cube K – Maggot Dream 5:04 #

# = Vinyl Tracks