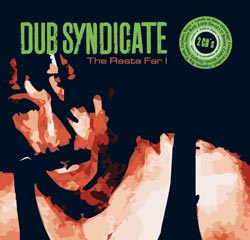 THE LOW DOWN:
Up, Bustle & Out are one of the original "Ninja Tune" acts. Over the past ten years, UBO have released five albums and countless singles through the London-based label, kindling world-wide interest in their experimental, multicultural soundů

Their latest album, "City Breakers", is similar in spirit and attitude to the previous "Urban Evacuation!" album. The fruits of the new recordings and studio sessions were greeted with plenty of advance praise. New York's Time Out magazine wrote: "If King Tubby was alive today rather than twisting knobs in ethereal space then this is the sort of contemporary cultural fusion that he would be producing ??!!"

Once again, UBO left no stone unturned to get together the right equipment to reproduce the original sound of 1970s Jamaica. From arrangement through to song writing, the result pays homage to the Jamaican producers of the 70s, beaming the dub space shuttle into a contemporary orbit at the same time. The hip-hop, R'n'B atmosphere adds a buzzy edge and a fascinating dimension. The new album also includes a number of hand-picked vocal tracks, with giants like Black Roots - Ras Jabulani, the Jamaican DJ Mexican and Roni Size vocalist MC Nicky Blaze contributing vocals. Other musical guests on the album include Nitin Sawhney & Cuffy 'El Guapo' (Flamenco Guitar) and, naturally, Dubmaster King Tubby - an obvious source of inspiration whose influence on the production is obvious.

"City Breakers" (which sounds a lot like LKJ style...) is one of twelve UBO tunes on this superb reggae album (bonus tracks are 2 dub mixes, a Butch Cassidy remix and the outstanding "Dance your Troubles Away" as a trumpet version), all of which span a wide array of topics and emotions from protest, criticism to spirituality and hope: instrumental up-beats, abstract moments captured live on Ampex tape. The tape runs, tracks are put down, thoughts about notes and half-notes create weird images. The deep bass, a mythical-sounding melody, compact brass section blasts and solos, the beat of a dry snare and cymbals, piano chords grooving on against congas and bongos...!

This 500cc Revolutionary production means freedom for beats, putting the human element back into the music, making it more original, and tickling the sounds into an organic flow. Their identity may be masked, but behind the fašade you can see their strength manifesting itself in a vigorous, urban experiment - "The Sound Of The Street".

"City Breakers" also features outstanding artwork by the American artist Blanquito.

Label: Collision - cause of chapter 3 ( an echo beach division)
Title: City Breakers - 18 Frames Per Second
Artist: Up, Bustle & Out
Format: CD
Catalogue: CCT3008-2
Distribution: Groove Attack - Release Date: 23.03.06
Promotion: Beats International Berlin

KEY SELLING POINTS:
• First studio/solo album by the legendary
Ari Up from The Slits.
• CD includes Bonus VIDEO
• Liner notes by Vivien Goldmann

TRACKLISTING:
CD
01. City Breakers
02. Dance Your Troubles Away
03. Bob Your Head
04. Grass Skirts
05. Tabla Talkin' Dub feat. Nitin Sawhney (Beatfanatic Remix)
06. Everyday
07. 500cc Revolutionary
08. Rainbow Town
09. Ascending Sun
10. Understand This
11. Song For You, Soldier Boy
12. Sheppard & His Flock feat. Andy Sheppard

Bonus:

13. Everyday (Butch Cassidy Sound System Remix)
14. 500cc Revolutionary (Dub Mix)
15. City Breakers (Dub Mix)
16. Paramo's Ghost...a dusty town of whispers
17. Dance Your Troubles Away (Trumpet Mix)


Yeah - like the stuff... ! (Andrew Weatherall 'Two Lone Swordsmen' - Haywire Sessions/Various - Worldwide)
Yeah - like it. like what they do. (Charlie Dark 'Attica Blues' Various - Worldwide)
A nice trip down memory lane. (LTJ Bukem - Cookin' @ The End/GoodLookin'/Various - Worldwide)
Lee Perry will be proud - tasty dub action - a nice return. (Chickenlips/Various/Worldwide)